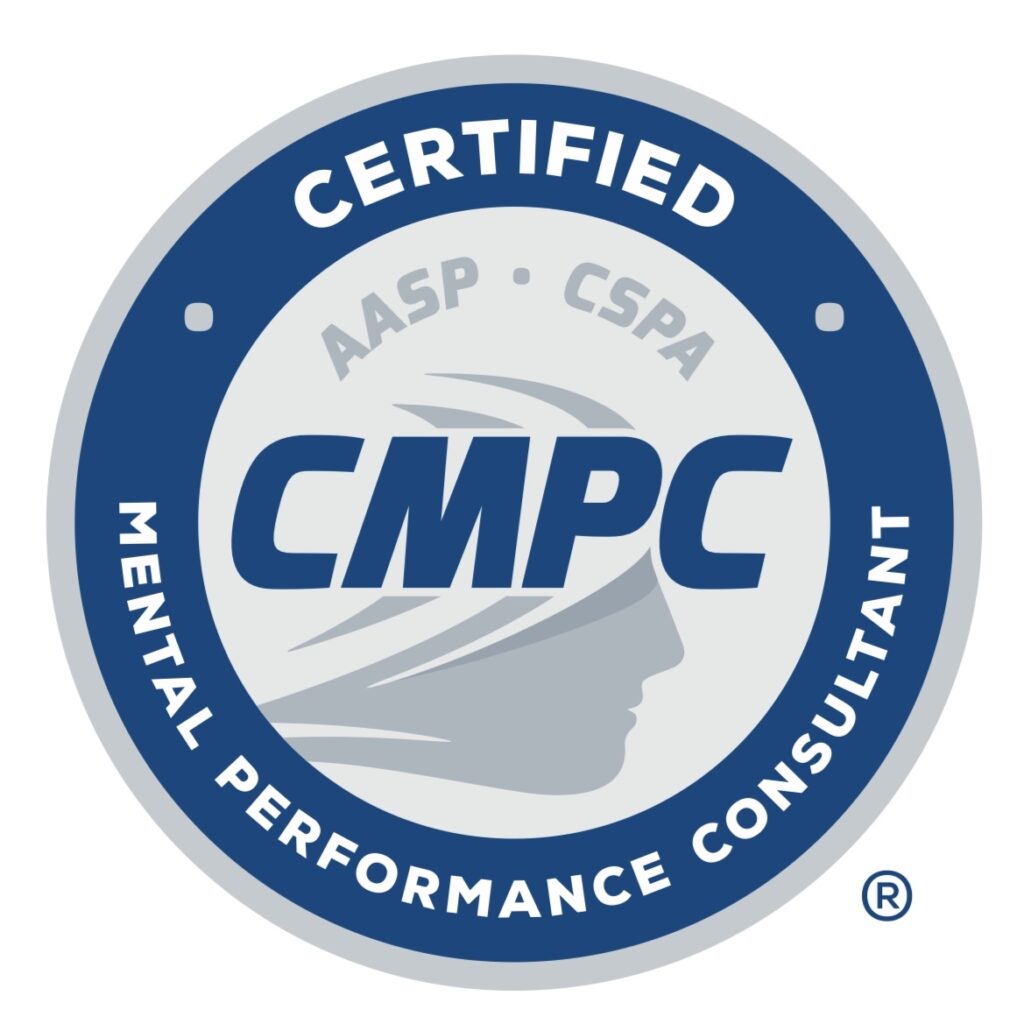 About Michelle Gregovic, Certified Mental Performance Consultant
Hi, I am Michelle Gregovic, a certified mental performance consultant in Houston, Texas and founder of Present Moment Mindset. From a young age, I was passionate about both music and theater, and achieved substantial success there during high school. Upon graduation, I proudly followed a family tradition to Texas A&M University, where I decided to pursue a career in business and communication. During my senior year of college, a significant health challenge turned my life upside down and forced me to reexamine my personal choices. I had always been competitive and hard working, but suddenly realized that striving and thriving were not the same thing. I misunderstood the meaning of mental toughness, and it turned out that I was the biggest obstacle standing in my way of achieving my personal goals. As unexpected events often do, this health challenge would change my worldview by taking me in a new direction.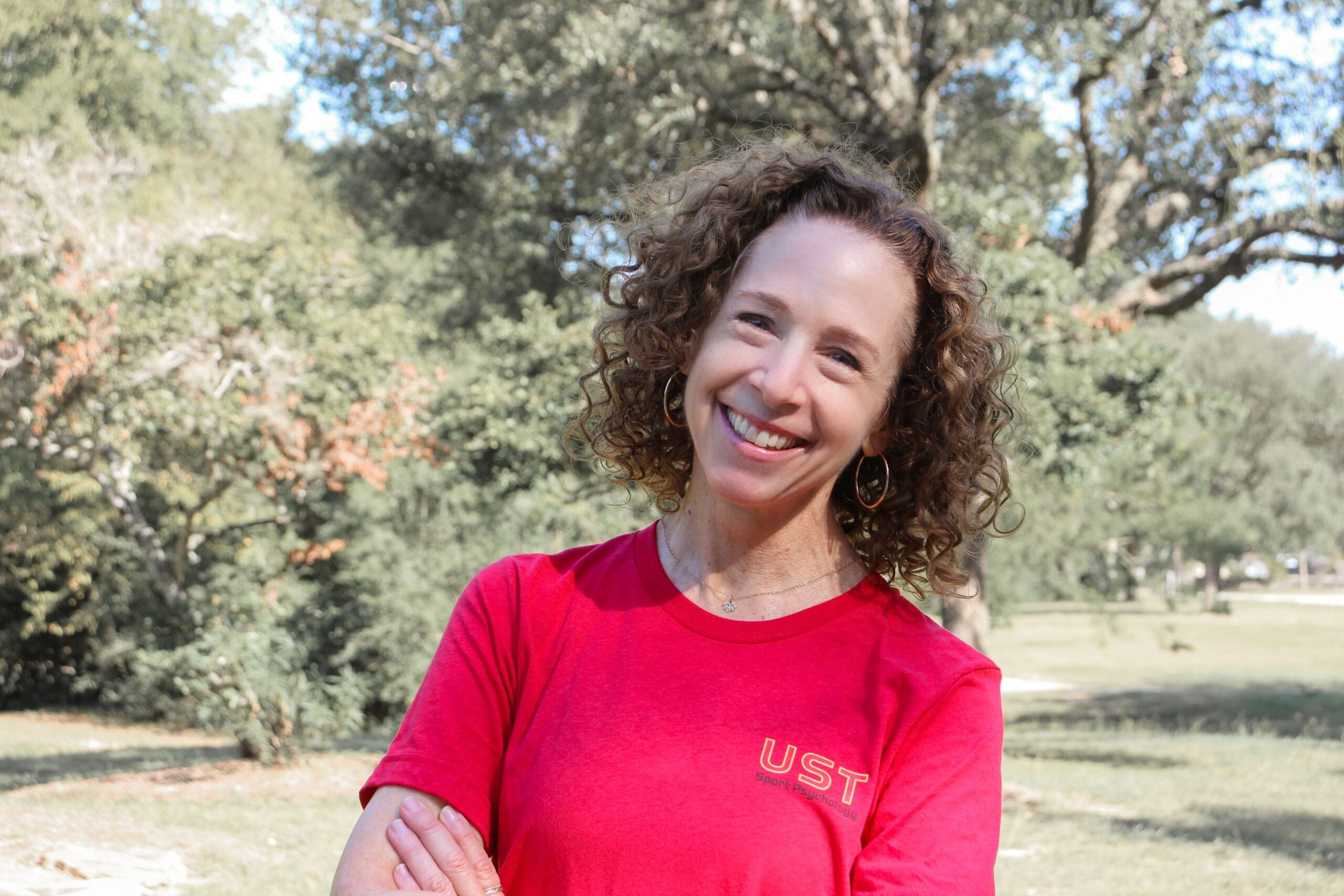 A couple of years later, seeking greater balance in my life, I wandered into my first yoga class. I had no idea what yoga was and found it uncomfortable to face the reality of my own negative thoughts and mismanaged emotions. Sitting still to meditate seemed impossible, but I stuck with it and began to practice yoga and meditation daily. I have been a certified yoga instructor since 1994, an iRest© meditation practitioner, and a holistic health consultant. My own injuries along with those of my clients fueled a passion to understand the body, and I continued my education in breath, movement integrity and fascial release. In my practice, I have helped people of all ages, backgrounds and interests achieve their goals through maximizing the connection between mind and body. I have had the privilege of working with athletes and teams, business executives, school groups, active adults, and I have led workshops and retreats locally and abroad.
My Mission As a Mental Performance Consultant
My philosophy centers on the belief that true success is achieved by nurturing individual strengths rather than merely fixing problems. This holistic, inside-out approach aligns personal goals with core values, fostering self-awareness, self-acceptance, and a healthy athlete identity. Holding a CMPC certification, I am deeply committed to ongoing professional development to remain at the cutting edge of mental performance enhancement. My personal experiences with mental wellness challenges, including overcoming negative body image and emotional difficulties, have endowed me with a deep empathy and understanding of the internal struggles many individuals face.
My goal is to empower clients to cultivate a quiet mind, focusing on the present moment to reset attention and achieve mental clarity. Whether through one-on-one sessions, workshops, or retreats, my mission is to guide individuals towards realizing their full potential, both mentally and physically. At Present Moment Mindset, we believe in the power of the present moment as the key to unlocking mental performance. My journey has taught me that mental toughness is not just about enduring but about thriving with balance and clarity. Through my practice, I aim to share these insights and strategies, helping clients navigate their mental landscapes to achieve their personal and professional goals.
As a certified mental performance consultant, I am dedicated to helping you find your unique path to mental excellence. Whether you are an athlete striving for peak performance, a business professional seeking mental clarity, or anyone in between, I am here to support your journey. Together, we will explore the depths of your mental capabilities and unlock the potential that lies within.
"Fear is a natural reaction to moving closer to the truth."

~Pema Chödrön
Background
Certified Mental Performance Consultant (CMPC)
B.A. in Speech Communication from Texas A&M University, 1989
M.A. in Applied Sport & Performance Psychology from University of St. Thomas, Houston, TX, 2022
Certified Yoga Teacher, 1994, E-RYT500 hours
Member of Yoga Alliance and Yoga Alliance continuing education provider
Advanced International Yoga Studies, IYS500, 2013
Certified Holistic Health Consultant, 2009
iRest © Yoga Nidra Meditation L1, 2019
Member of Association of Applied Sport Psychology
25+ years of experience in presenting classes, workshops and retreats throughout Houston and internationally
Extensive experience working one-on-one to enhance mental, physical and emotional wellbeing.
Varied experience with students, active adults, collegiate athletes and professionals to improve performance, manage stress, achieve personal goals, and overcome injury-related setbacks.
Testimonials
"Thanks for everything you have done for (Susie) and us! It has been great watching her smile and share with you. She seems to be much "lighter" than she has been previously this year."

— A.H., mother of gymnast, Houston, TX